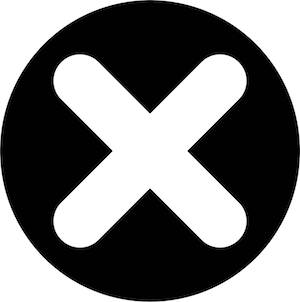 Speakizy
vrijdag 18-01-2019 23:00
Café Loburg
Molenstraat 6, 6701 DM
Bassist Gino Jansen, ex- Fox the Fox gaat nu zelf op het podium met eigen muziek SPEAK IZY.

We kennen hem van Fox the Fox vanuit de jaren 80 met in diverse landen in Europa no. 1 hits zoals "Precious little diamond" , "Stealing" en "Flirting and showing".

Na deze successen was Gino Jansen de vaste bassist en componist van Cuby and the Blizzards met de "Harry Muskee gang" en er volgden enkele hooggenoteerde nummers zoals "Window of my eyes –remix 1991" en "brother Booze" waarbij sommige nummers ook zijn gebruikt in de nederlandse gouden kalf winnende film "De kleine blonde dood".

Na deze turbulente periode heeft Gino Jansen zich beziggehouden met het maken van eigen composities en inspelen van studio producties.
Als Gino dan ook zegt dat hij vanuit zijn eigen artistiek gevoel componeert dan kun je nu iets moois verwachten. Veel ervaring en kennis vertalen zich in evenwichtige muziek met passie en vakmanschap. De lekkere grooves zijn uiterst muzikaal en dansbaar. Er is hard gewerkt aan een geheel eigen sound dat niet onder bepaalde categorieën valt te schuiven zoals "Nederlands klinkend" of "elektronisch" . Meer een Amerikaanse touch and feel, waarbij goed gelet is op muzikaliteit zonder dat elektronische componenten de overhand hebben.

Uitkomend via platenmaatschappij en uitgeverij MasterLabel (mede opgericht door Gino Jansen) is nu een single met bijpassende clip uitgebracht. Er wordt hard gewerkt aan een volledig album dat zich in de laatste fase van productie bevind, maar de eerste single willen we met trots eerder uitbrengen. MasterLabel is een op dit moment nog kleine speler in de platen industrie, maar zal groeien door eerlijke platencontracten en het geheel in eigen beheer kunnen produceren en uitgeven van muziek op een professionele en innoverende wijze.

Verder is er een band geformeerd om de CD live te kunnen presenteren met uiteraard Gino als bassist en de ervaren en gewaardeerde zanger Vincent Maat, die al jarenlang zijn sporen als zanger heeft verdient in meerdere formatie waaronder zijn huidige live band "Wilson Legacy". Deze nieuwe drijvende muziek geeft weer gevoel aan muziek in deze digitale tijdperk van massaproducties.
-------------------------------------------------------


Bassplayer Gino Jansen, former Fox the Fox is now on stage with his own music SPEAK Izy.

We know him from Fox the Fox from the 80's with various countries in Europe No. 1 hits like "precious little diamond," "Stealing" and "Flirting and showing".

After these successes Gino Jansen was a permanent bassist and composer of Cuby and the Blizzards in the "Harry Muskee gang" and there were some high ranked songs like "Window of my eyes remix 1991" and "Brother Booze" in which some songs have been used In the Dutch golden calf winning film "De kleine blonde dood".

After this turbulent period, Gino Jansen has been busy making his own compositions and respond to studio productions.
If therefore Gino says he composes from his own artistic sense now, you can expect something good. Extensive experience and knowledge translates into balanced music with passion and skills. The grooves are very tasty and danceable music. We have worked hard on a completely unique sound that is not under specific categories groove as "Dutch sounding" or "electronic". A more American touch and feel, which is good considering the musicality without electronic components prevail.

Progress through record label and publishing MasterLabel (co-founded by Gino Jansen) has now released a single with matching clip. We are working hard to complete an album that is in the final stage of production, but proudly wanting the first single to be released earlyer. MasterLabel is currently still small player in the record industry, but will grow by fair recording contracts and produce and publish music on a professional and innovative manner.

There is a band formed for the live CD can present with Gino on bass and of course the experienced and acclaimed singer Vincent Maat, who for years has earned his spurs as a singer in various information including his current live band, "Wilson's Legacy". This new driving music shows sense of music in this digital age of massproduction.
Youtube
Foto's